Search Listings: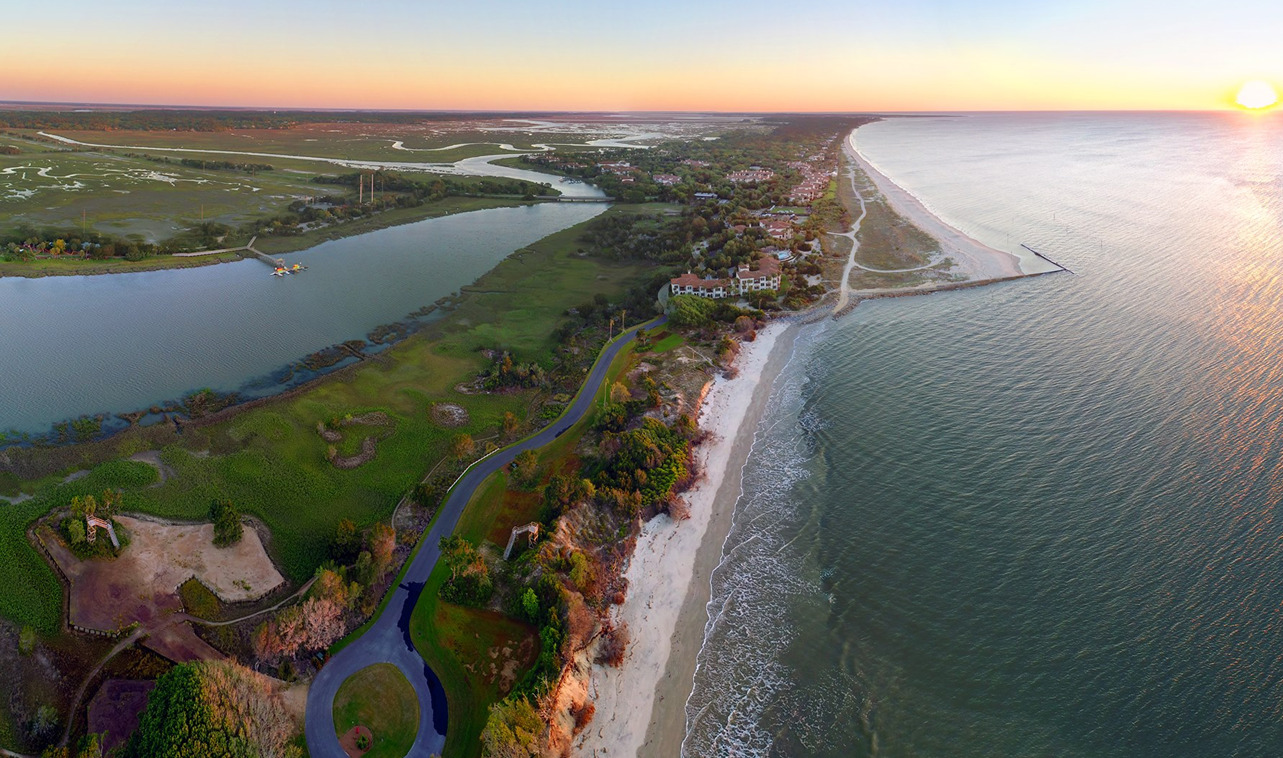 Let's work together.
Named one of Barron's top 20 second home resort markets.

Our house was on the market in St. Simons for 2 YEARS, and it wasn't until we switched to Sea Island Realty that things started happening.  They sold our house within 3 MONTHS!!   Their marketing tools are excellent, they used print advertising as well as internet, and they communicated with us each week as to prospects' responses.  They were right there with us throughout the sales and closing process, being very helpful the entire time.  We would recommend them (and have) to all our friends.
– Neely & Kathy Young

Bubba sold us our Sea Island home two years ago. He was always available to show us homes when we came in town and kept us updated on new properties. He answered every question and concern with a prompt and thorough response. My husband, children and I really enjoyed working with him!
– Melinda Quigley

Patrick Dunn represents the finest qualities of a true real estate professional. My wife and I recently purchased two adjacent properties on Sea Island. Patrick did an amazing job of identifying these opportunities for us, especially given neither one of the properties were officially listed for sale. Patrick has employed exceptional skills in real estate matters for many years in the Sea Island and St. Simons communities, and he has a proven track record as the top producing agent in Glynn County for 4 years running. Patrick has my highest recommendation.
– Tommy Holder

Sea Island Properties acted as our agent for the sale of our property on St. Simons Island.  I found Laura Peebles and her staff to be very professional and responsive throughout the listing, multiple offers, showings, and finally the closing.  I would certainly recommend using Laura and Sea Island Properties to anyone needing to buy or sell real estate in the Golden Isles vicinity.
– Charles E. Perry, Jr

Bubba is the best. He is extremely knowledgeable, totally honest, understands value, and will be a great help in buying a home on Sea Island or St Simons. Bubba made the process of buying our cottage easy and fun. He is a total pleasure to work with, and, is an outstanding real estate professional.
– Andrew Suzman

My family had a very enjoyable and productive experience with Patrick Dunn while searching for our second home on Sea Island. Patrick immediately understood our needs and intuitively pointed us in the right direction, answering all of our questions throughout the process. His professionalism, knowledge of the Sea Island real estate market, and his ability to build genuine relationships is unparalleled! Not only did he find exactly the home we want, but has continued to be a friend and valuable resource for many other needs. These are just a few of many reasons why I would highly recommend Patrick to anyone looking on the Island.
– Scott Mahoney

We had the pleasure of working with Laura Peebles from Sea Island Properties during the recent purchase of our second home. We found her to be helpful and responsive in all aspects of our purchase process. We would highly recommend her to other prospective buyers looking for a home at Sea Island.
– Anna and Gordon Tanner, Atlanta, GA

As a client of Mr Chris Moline I cannot say enough about the integrity and professionalism with which he performs his services to his clients.  He places his talent and  efforts on your needs based upon your individual goals and desires before that of the "standard" or "norm".  Chris is personable, knowledgeable, and negotiates with an even disposition and calming communication style. Chris has a manner with which he offers advice, but never crosses the line of ethic or moral conduct.  I have bought and sold dozens of properties in my adult life due to personal and professional goals.  Chris is one of a kind.  I have never met someone so selfless and attentive.  You can't find another.
– Debbie Hickman

I am writing this note to endorse, support and recommend Brin Meredith to your respective clients.  I have been coming to Sea Island for the past 25 years and my wife, Melinda, purchased our first him on the island in 2011.  We have known and worked with Brin Meredith for many years and find him to be extremely knowledgeable on all things Sea Island and he is a real professional in every way.  Brin has helped us on both the "buy" and "sell" side several years ago in two transactions and we are highly satisfied clients!  I have been in the real estate business for my entire career and understand well the importance that a trusted advisor can play in a transaction, and Brin has become that trusted advisor for us in Sea Island.  I give Brin my highest personal reference.
Sincerely,
Mike Lafitte
– Mike Lafitte